Portfolio
Public apps
Apps I've worked on that you can find on the app store now or in the near future include:

Act Away! is a mobile charades game you can play with your friends. It is in beta testing as of December, 2014.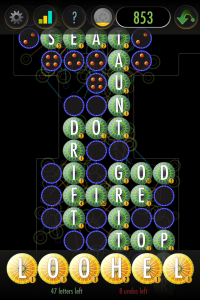 My contribution to this brilliant five-star word game was development of the high-score server. This Ruby on Rails application maintains thousands of geography-specific leaderboards per level, tracking high-scores from the global level, all the way down to individual zip codes.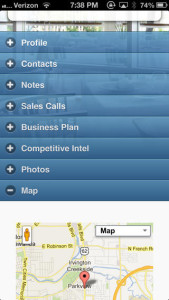 This is the mobile companion app for the Food Service CRM app from Food Service Enablers. I built a native application shell and Javascript API for this app to enable the web developers at Food Service Enablers to build and maintain the UI themselves, while providing advanced capabilities not normally available to web developers, such as bar code scanning and speech recognition.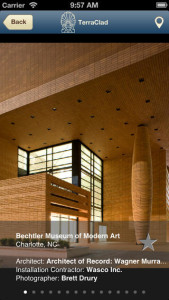 A reference library of Boston Valley Terra Cotta's products in architectural restoration, new construction, ceramic rain screen system and roof tile. OtherWisz Creative Corporation subcontracted me to build this portfolio app for their design client.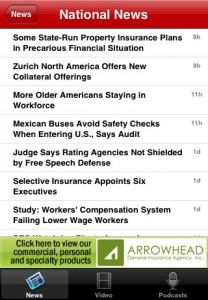 Insurance Journal from Wells Publishing is the world's leading news source for the property and casualty insurance industry. Their app features news, videos, and podcasts pulled from Insurance Journal's existing RSS feeds. The app presents ads served by the open source OpenX ad server, which lets the publisher manage their mobile and web ads using one common tool.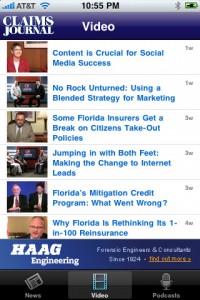 ClaimsJournal.com is the leading news source for insurance claims and risk management professionals. After the successful launch of their Insurance Journal app, Wells Publishing asked me to create a similar app for ClaimsJournal.com. I adapted the project to build both applications from the same code base.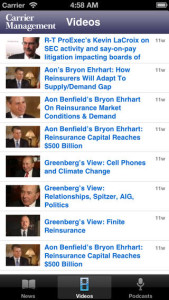 Carrier Management News provides insight and analysis for property/casualty insurance C-suite officers and boards of directors on leadership, strategy and industry challenges. Similar to the Insurance Journal News and ClaimsJournal.com apps above, this was the third app I developed for Wells Publishing.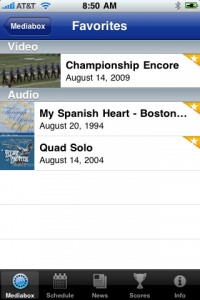 The Blue Devils drum and bugle corps have won more DCI World Class International titles than any other corps. Fans who download this feature-rich app can subscribe to premium audio and video content via in-app purchase. It also includes news, scores, schedules, maps to events, photo galleries, and social posting of text and photos, with Facebook and Twitter integration. The app communicates with the Blue Devils' web server via a suite of custom web service APIs we designed specifically for this app.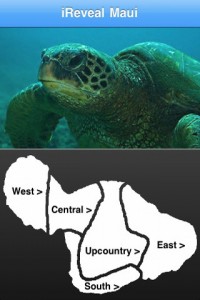 This guide to the island of Maui is packed with information about hundreds of points of interest, complete with detailed descriptions, GPS enabled maps, animated photo slide shows, and narrated videos. The client used a custom configuration file format I developed to organize their content. I also wrote extensive scripts in Ruby to convert the articles and reformat them for presentation within the app.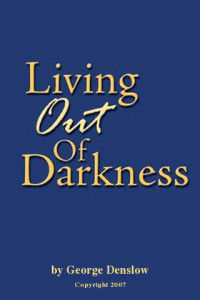 Back in the days before Kindle the and iBooks apps were available on iOS, the author of this self-published book hired me to create a standalone ebook reader for his book.
Older/unmaintained apps
These are apps I worked on that appear to be no longer actively maintained.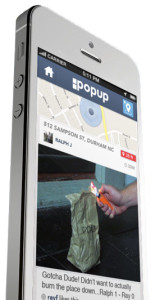 PopUp made it easy to discover & leave nuggets of information at a location. Leave reviews, tips, jokes, or even reminders at places and they will popup when your followers arrive. I built the initial proof-of-concept of this app and developed many optimizations to achieve the highest possible reliability with the lowest possible power consumption.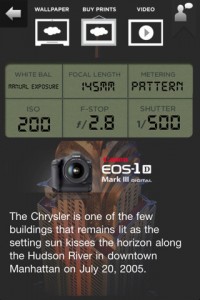 This universal app for iPhone and iPad showcased the work and techniques of New York Times photographer Vincent Laforet. I was subcontracted to rescue this project after my client had an bad run of bad luck with previous developers. Within six days I had their bugs fixed, their features completed, and the app ready for submission to Apple. The app features in-app purchase of content, wallpaper export, links to purchase physical prints, and videos of Mr. Laforet explaining his techniques. After a successful launch, this app was featured as Gizmodo's App of the Day.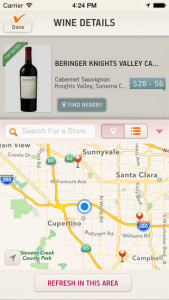 Blush is a mobile wine shopping companion that helps you find wines to match your taste, occasion and budget. I wasn't the primary developer of this app, but I helped augment their engineering team for a couple months when they needed to increase their velocity.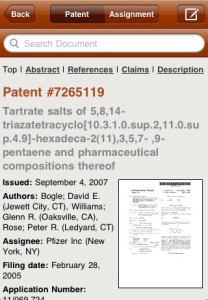 This app performed patent and trademark searches against Google and USPTO. It called custom APIs I built in Ruby on Rails to scrape USPTO and cache results.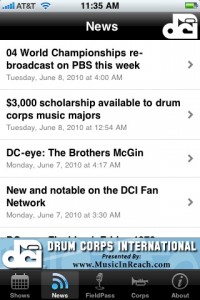 Drum Corps International is the major league of marching music. This app features official DCI news and podcasts, along with profiles, schedules, and scores for every DCI drum corps.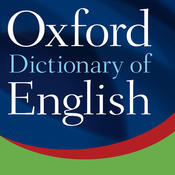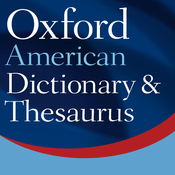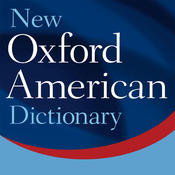 In the earliest days of the app store, Oxford University Press licensed the rights to develop apps based on some of their most popular dictionaries and thesauruses to a company called Handmark. I was in turn subcontracted to create the first apps based on content from The Oxford Dictionary of English, The Oxford Thesaurus of English, The New Oxford American Dictionary, The Oxford American Dictionary and Thesaurus, and The Oxford American Writer's Thesaurus. Handmark no longer has the license to this content, so the dictionary and thesaurus apps I developed are no longer available on the app store.
Private prototypes and internal/enterprise apps
In addition to the publicly available apps listed above, I've also developed numerous prototypes and internal enterprise apps that I unfortunately can't talk about.